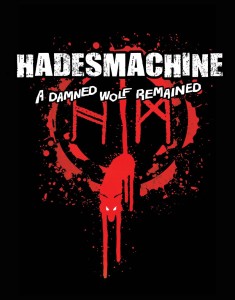 We're back at El Corazon in January with Calabrese! Last January we had the pleasure of opening for them, and with any luck this will be a January tradition. We're offering a pre-sales special once more – get your ticket, as well as our new shirt "A Damned Wolf Remained" and a download of our new single of the same title the weekend before the show! All this for $15 USD.
Please note: you don't have to already have a PayPal account. You can check out without it – PayPal can handle the transaction as a "one time" instance like any other checkout process. When viewing the PayPal cart contents, click "Check Out", then you'll see a summary of your order. Click on the link for "Pay with a bank account, debit or credit card" and you're all set! No login required!
---
Just want the ticket? Easy enough!
---
|