SHOP
Get your HadesMachine merch right from the source! Our shirts are all designed and printed on site, while stickers and other printed materials are sourced from businesses we're friendly with.
Please note: upon receipt of your order, we will contact you to confirm shipping address, calculate shipping invoice and determine accurate postage cost to get your items sent out quick as possible.
SHIRTS
---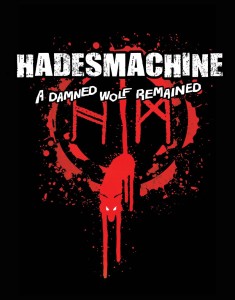 A Damned Wolf Remained
- Our upcoming single, due out in January.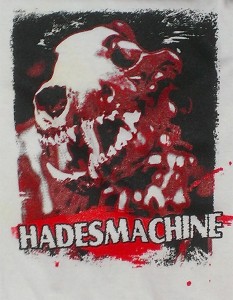 Dire Wolf
design. Black and red print on white shirt.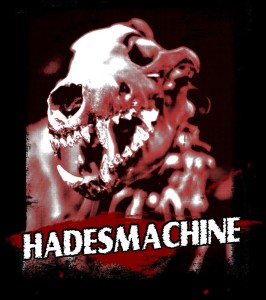 NEW!

Dire Wolf
design. White and red print on black shirt.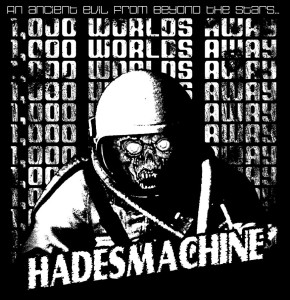 1,000 Worlds Away
- One of our most popular designs, and for good reason. The look of the art was meant to harken back to D grade sci-fi / horror of yesteryear. White print on black shirt.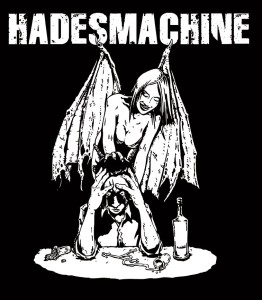 Succubus
- The classic allegory depicting being careful what you wish for.
NEW!

With Incredible Self Control...
- Could be you've seen our stickers around, or witnessed the graphic on our live kit? Maybe you're a fan of early 70's Italian exploitation comics? All of the above? Join the club!
POSTERS
---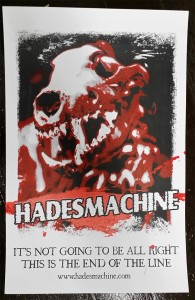 Time to distress your walls! Hand printed on 80lb. cardstock, these 11x17" posters feature a message decrying our perpetual optimism. We're happy to address your poster direct to you - just let us know whom we're making it out to.
STICKERS
---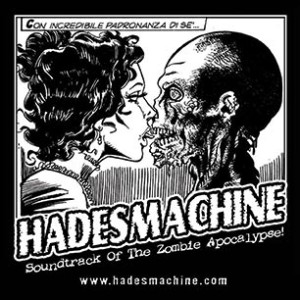 Soundtrack to the zombie apocalypse? You bet your desperate corpse bait ass! Sticker is 4"x4", on high quality vinyl stock.
SHIPPING
---
It bears repeating: Before we send you your item(s) you will be contacted to confirm shipping information. We will invoice you for postage to your location, rather than assume a flat rate for shipping.